2014 China Keqiao International Textile Fair (Autumn) was held between October 24 to 27 in Zhejiang Shaoxing - Keqiao Textile City International Exhibition Center! During four-day exhibition, we successfully showed two types of machines---- JTS34"*40G*84F , Open Width Double Jersey Machine and JLCD50"*19G*120F , Computerized Terry Jacquard with Floating Line Machine, which has a number of patented technology by our independent research and development. And attract a large number of textile manufacturers to visit. Its innovative design and excellent performance has been widely praised, and laid a solid foundation to open a vast market prospects for the company's new products! 
The following picture is the combined exhibition booth of Jingmei and Santoni.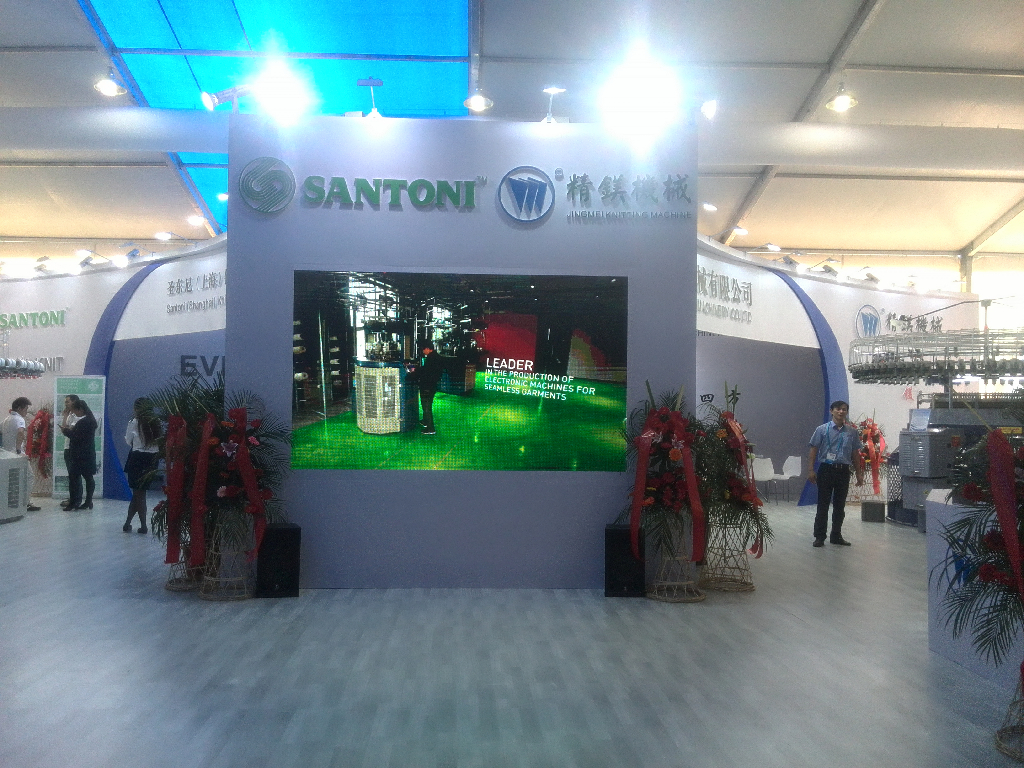 This is higher feeder and high gauge open width double jersey machine.
It adopts high precision standard accessory and can produce ventilated, hygroscopic, soft, comfortable and light fabric.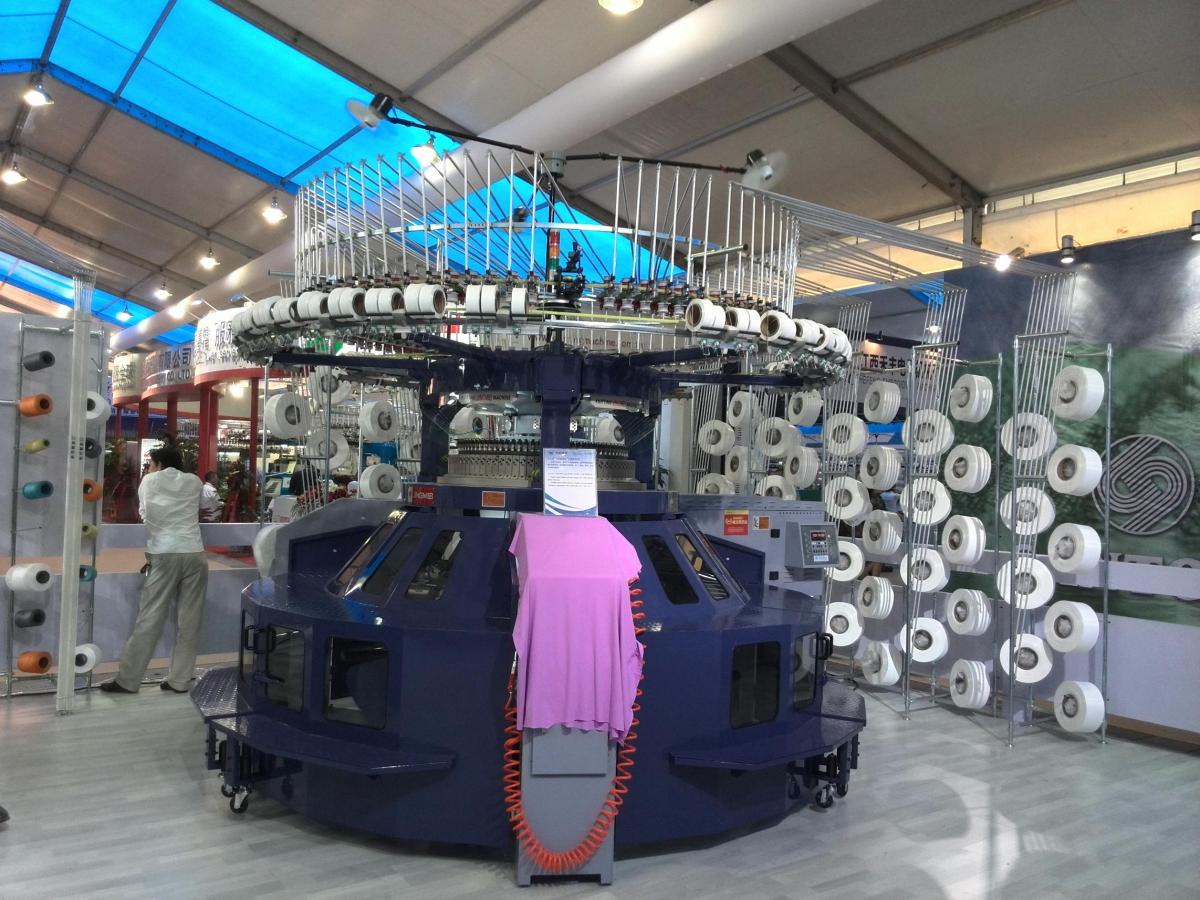 This Computerized Terry Jacquard with Floating Line Machine is researched and developed independently by Jingmei Company and possess a numbers of patent.
It is versatile. By switching the combination of cylinder cam box and dial cam box, it can realize multicolor change.
The yarn suitable for this machine is 150D-300D DTY/Filament yarn/Metallic Yarn. This machine can be used in the production of Automotive Fabrics, Home Textiles, Curtains, Decorative Fabric and so on.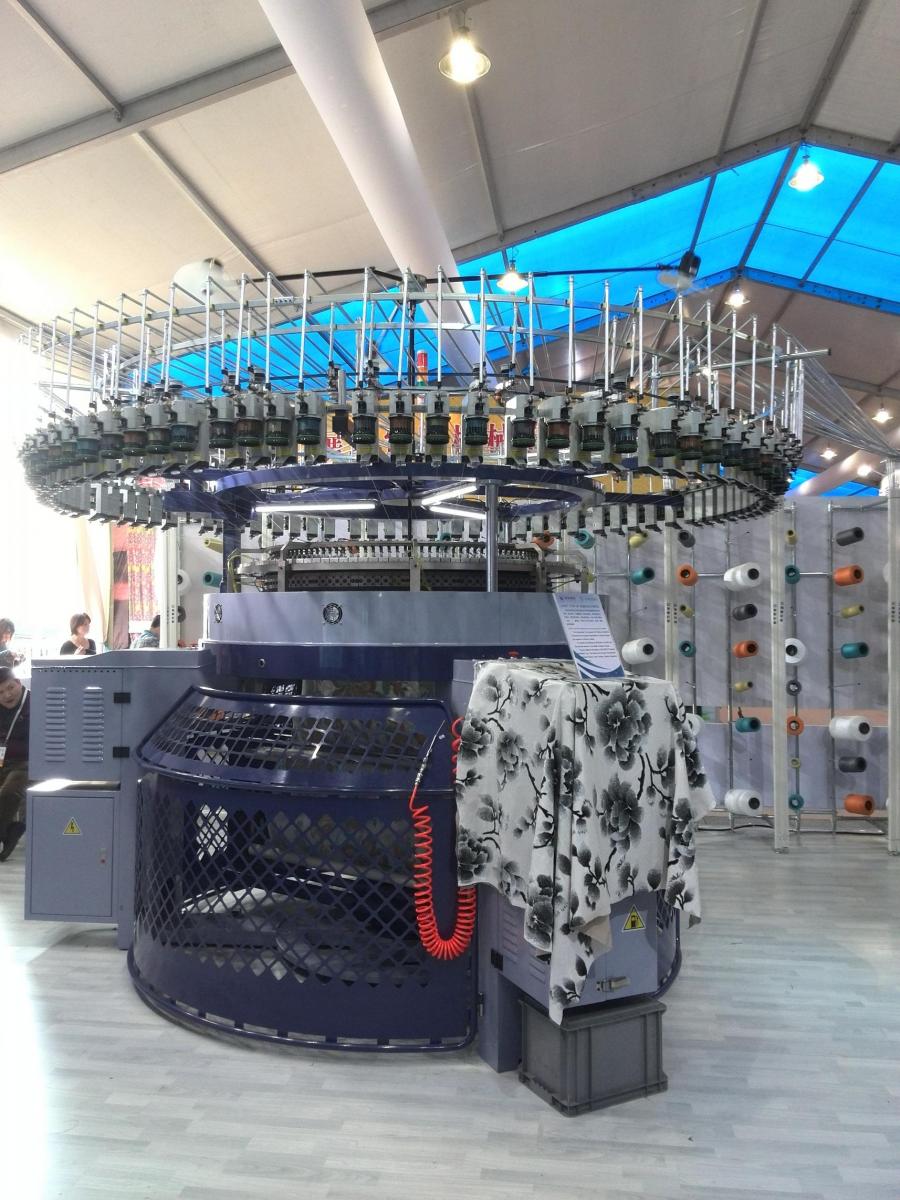 Jingmei booth is thriving.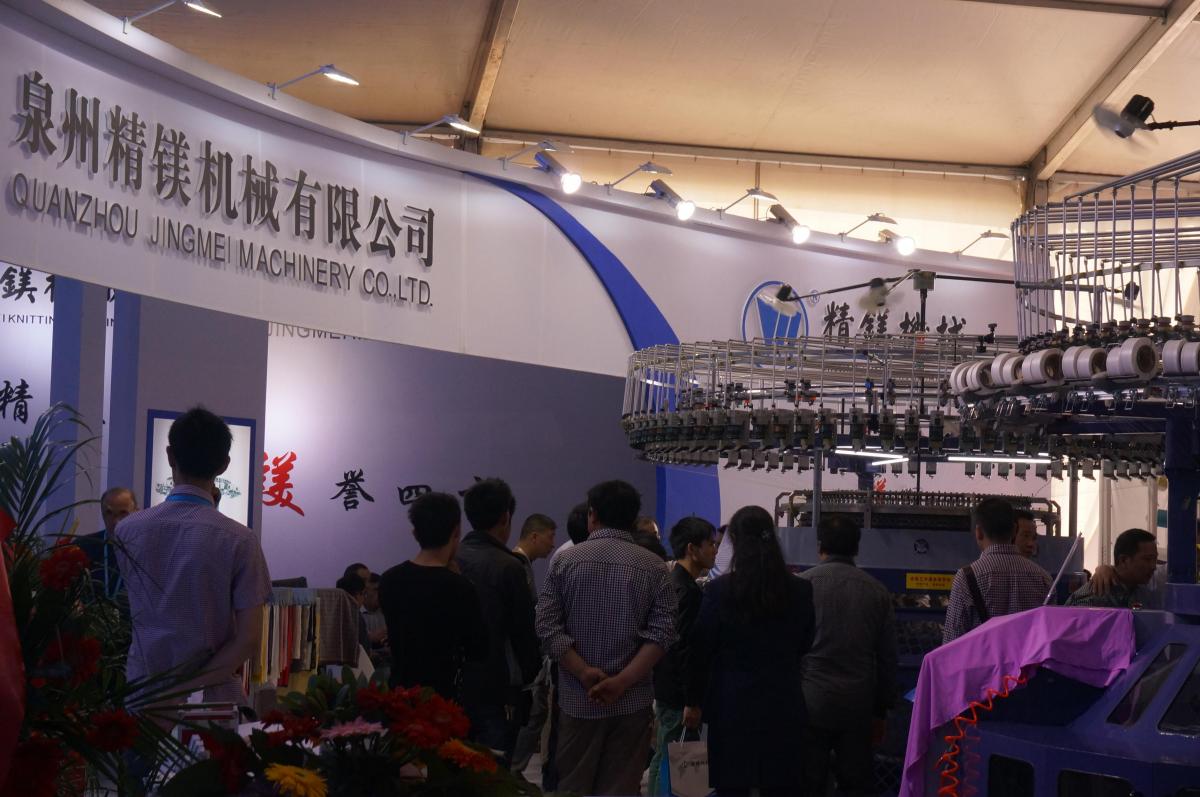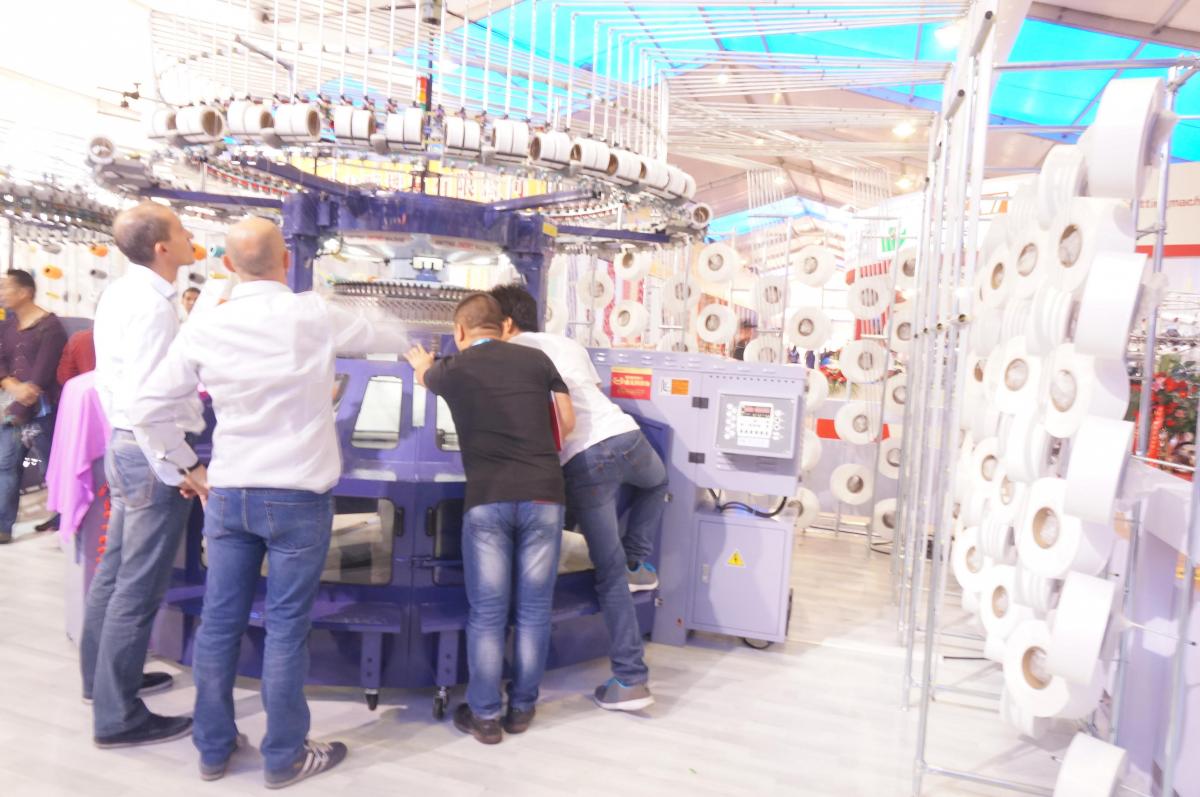 Company's leader was negotiated with guests at exhibition.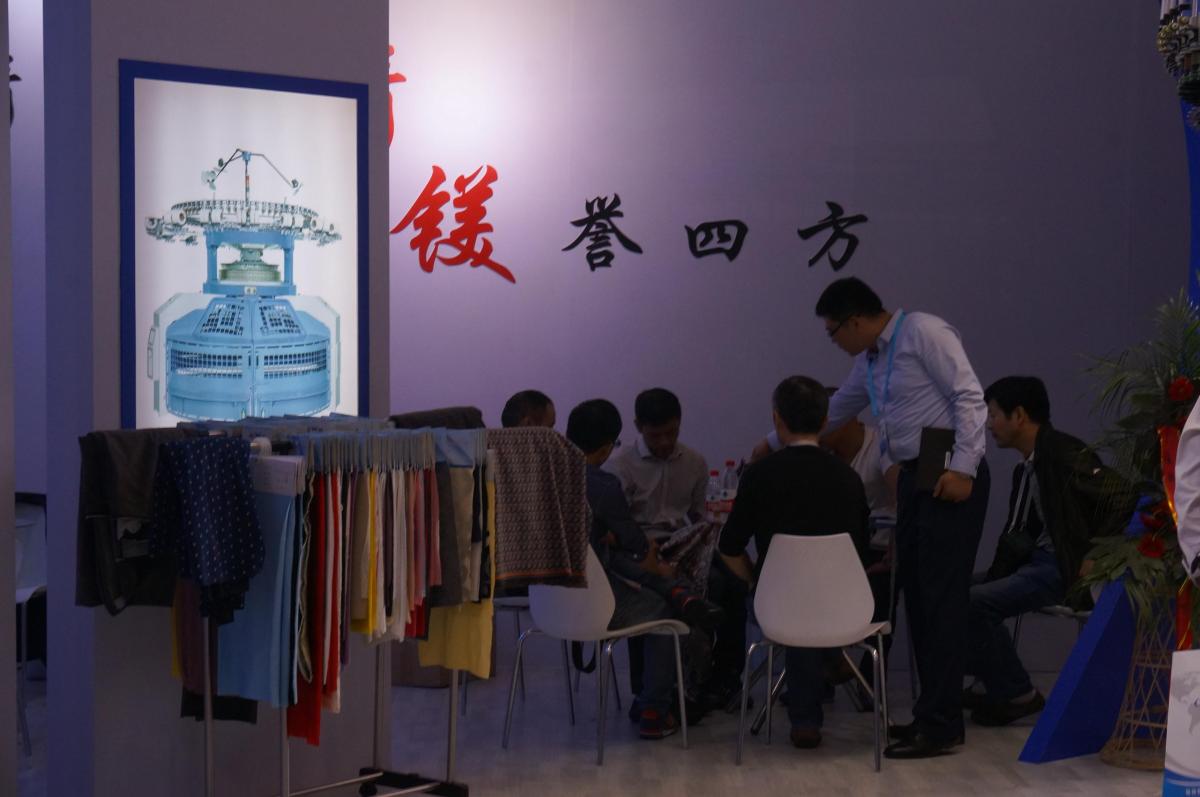 Quanzhou Jingmei Machine Co.,Ltd
                                                                                                                          Administrative department 
                                                                                                                              October 30th, 2014